Always on the lookout for ways to improve the loading speed of WordPress blogs, I recently decided to install the Google PageSpeed Module on three separate WordPress websites.

In order to see whether mod_pagespeed would help improve page speed, I used three different web page speed checking sites for my tests, WebPagetest, PageSpeed Insights and GTMetrix.
From experience, I've learned that individual web page testing and scoring websites are not always consistent. That said, I find that running each of the three testing services listed above, one after the other, returns the most consistent results.
No Pingdom testing?

I've found
Pingdom Website Speed Testing
very
helpful for comparing speed difference between
locations or servers, though comparatively less
useful for before-and-after web page performance
testing. Ergo no pingdom testing today.
I ran my tests against three websites, each quite active bandwidth usage wise, and each hosted on a similarly built cPanel Virtual Private Server, hosted at TVC.Net.
My primary reference for installation was the mod_pagespeed module for CPanel WHM tutorial. The installation itself was fairly seamless, with no downtime or reboot required.
And below are the before and after summaries for the three websites I tested.
WordPress Blog Test 1 Results. Click the images to enlarge each comparison test.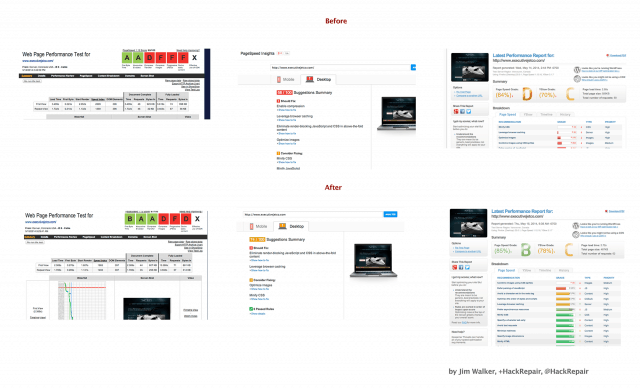 WordPress Blog Test 2 Results: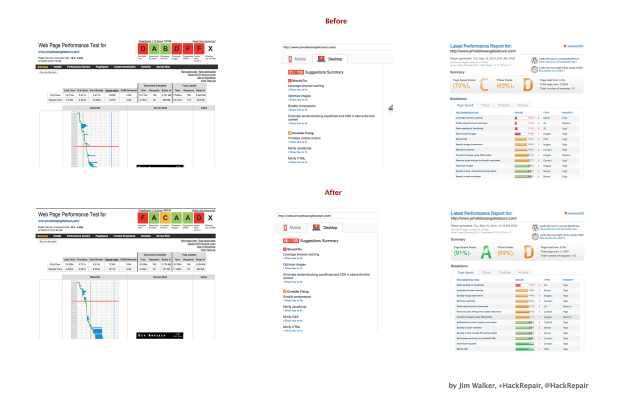 WordPress Blog Test 3 Results: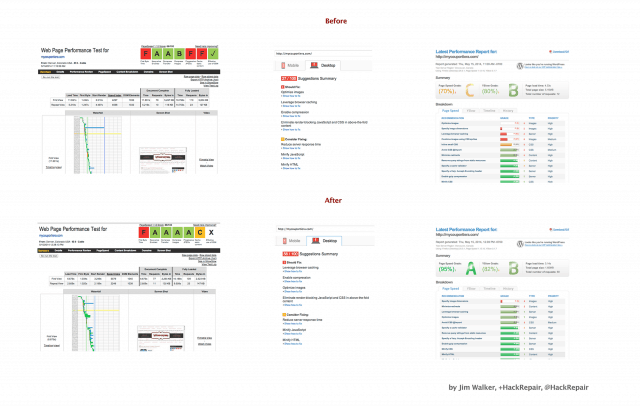 Just some notes about the above mod_pagespeed test results.
I did not review the plugins installed, nor make changes to sites prior to installing mod_pagespeed. I'm fairly certain we can further improve page loading by removing redundant plugins and adding others to help improve caching and page loading results.
All in all, I found the Google PageSpeed Mod installation and review fairly satisfying, and encourage you to try this setup on your server and test there as well. Enjoy!
If you enjoyed this post, make sure to subscribe to WP Mayor's RSS feed.